My name is Michael Grueneich. My wife Miriam and I founded Providence Auto Care in 2014 to serve our friends, family and neighbors by repairing and maintaining their vehicles in the Youngsville NC and surrounding areas. We also started a beautiful little home decor and gifts store named archer + pratt, which is located just down the road from us, on Main street here in Youngsville NC. Here is a link if you would like to check it out. https://www.shoparcherpratt.com/ We really love this community and have enjoyed becoming part of it.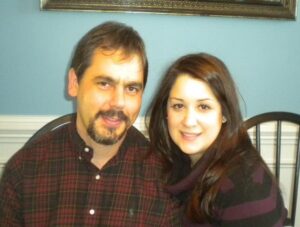 I graduated from Wake Technical Community College with a degree in automotive repair and have been working in the automotive industry as a technician since the early 1990's. I started out working for Ford dealerships for a total of nine years where I attended many factory classes and schools, nearly attaining the title of Ford Senior Master Technician before moving into the aftermarket sector. As an aftermarket technician I have learned to work on all makes and models of vehicles. I was able learn much as a technician during this time. I have also grown to love interacting with my customers, helping them understand how their vehicles work and what repairs and/or maintenance need to be performed to keep their vehicles operating properly.
        I have earned ASE master technician status including the L1 certification and continue to take continuing education classes when available to keep myself up to date with current technologies. My specialties include drive-ability diagnostics and repair, ABS and Air Bag diagnosis and repair, electrical and electronic circuit diagnostics and repair and air conditioning diagnostics and repair. I also am proficient in engine and transmission diagnosis and repair differential and drive train diagnosis and repair. I feel very blessed for the abilities that I have been given and have been able to develop over the years and hope that you will keep us in mind next time you are in need of maintenance or repairs on your vehicle.
Have a blessed day,
Michael Grueneich